Hello, Welcome to Woburn Sands Clay.
Woburn Sand Clay is a pottery based in the village of Woburn Sands, in Buckinghamshire.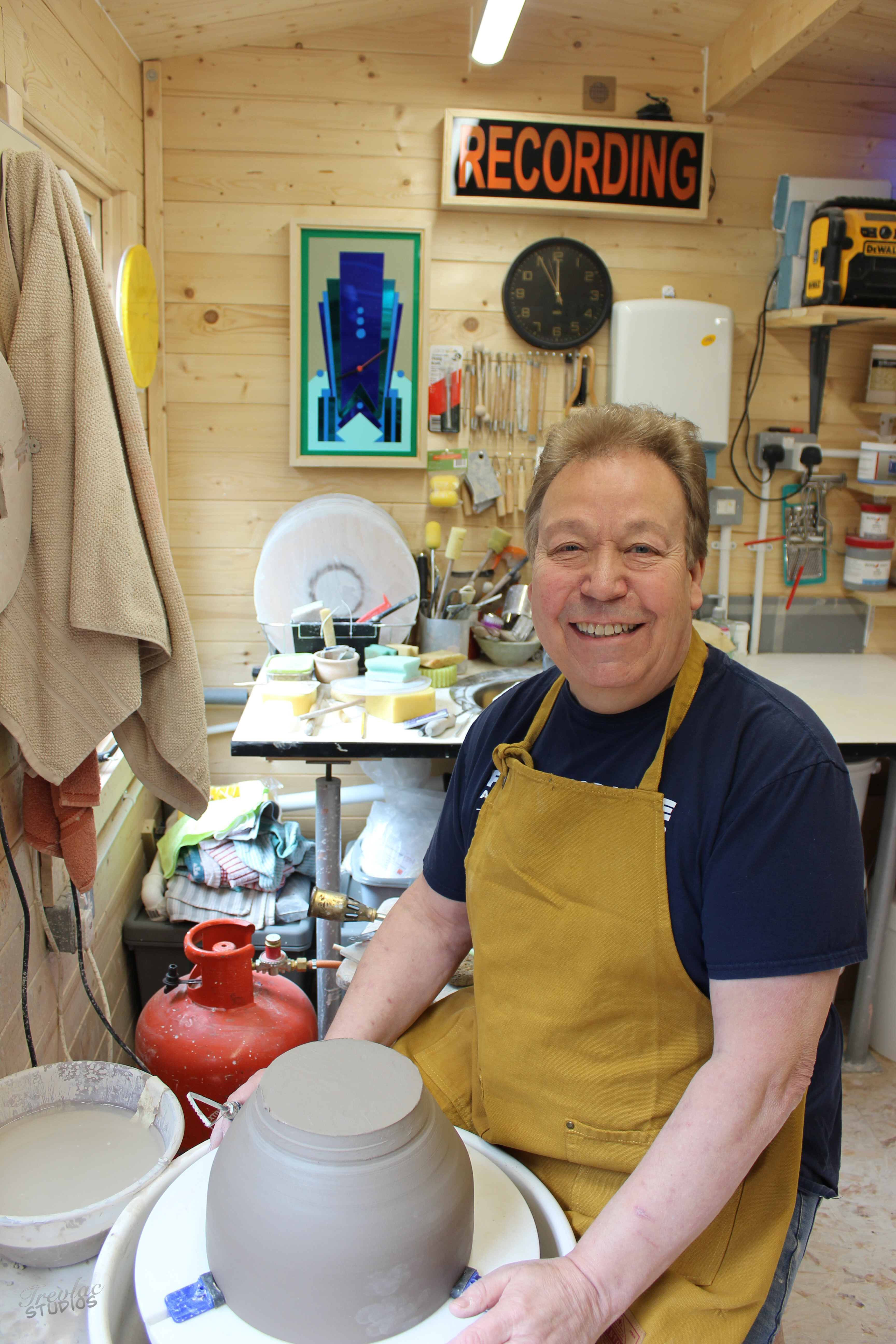 I am Peter White and have been inspired by the creative industries for most of my adult life. I have worked as an engineer, teacher and designer, but now I use clay to create unique sculptural forms, inspiring vessels and tableware. I love the tactile nature of clay and the amazing forms that can be created by pushing the boundaries when it is in a malleable state.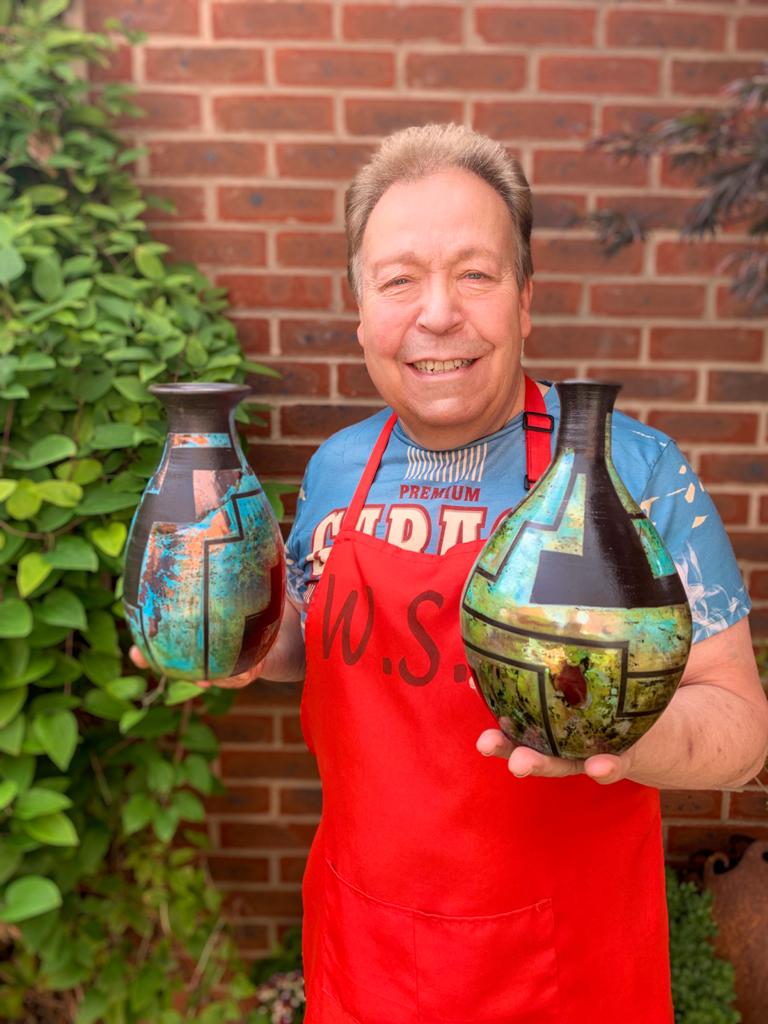 . .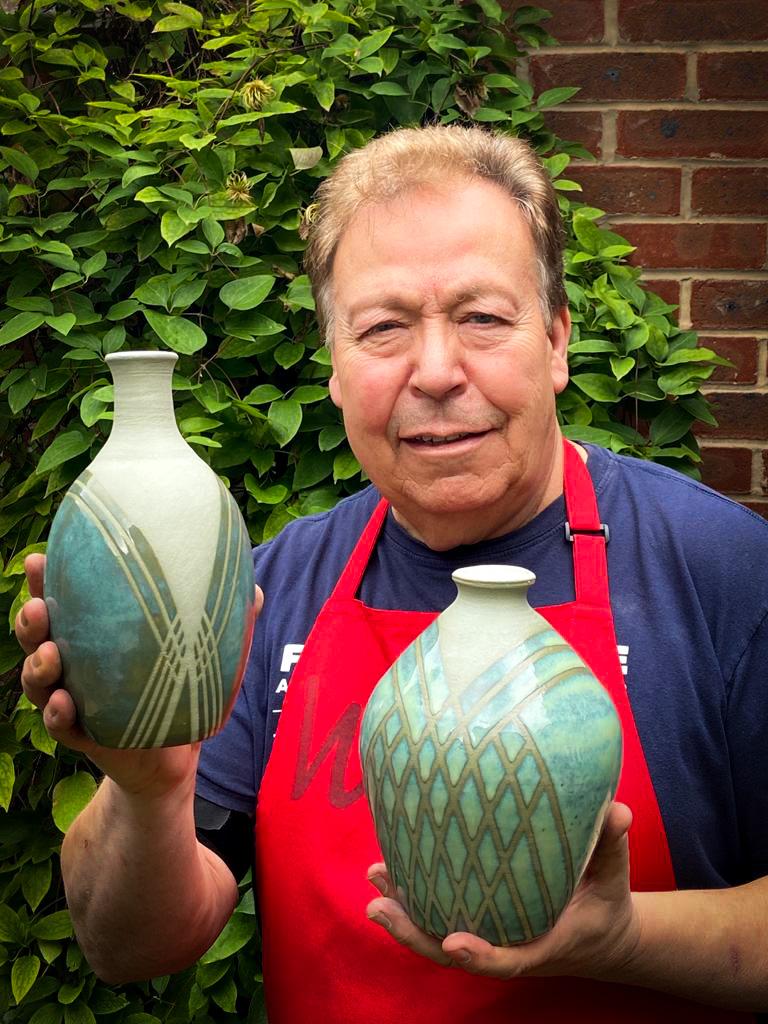 I really enjoy experimenting with glaze combinations and never tire of the excitement when opening the kiln and seeing a melange of beautiful colour.
I throw and hand build my pieces and each item is individual with no two pieces being exactly the same, I love the fact that each piece is unique in its own right. We have shipped work across the UK and the globe with international sales and commissions coming from the likes of the USA, Australia, France, Canada and Germany (for an international shipping quote please drop me a message through the contact page)
As a trained school teacher I love to inspire by passing on skills and knowledge. In a quest for lifelong learning I run throwing and hand building
workshops
on a small group or individual basis.
Whilst every effort has been made to represent and describe my work accurately all my pieces are individually thrown or hand built. Therefore colours may vary and sizes are approximate.


I am also happy to discuss custom pieces, just pop over to the
contact
page to make an enquiry.